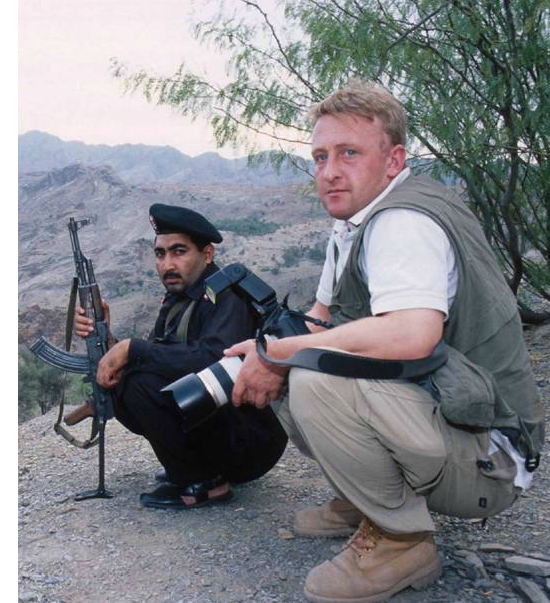 Laurence Squire is one of Britain's leading reportage photographers. Laurence works for an exceptional client portfolio, comprising leading publications, media agencies, corporate clients, celebrities and royalty the world over.
His clients include amongst others The Times, The Telegraph, The Guardian, The Independent, The Irish Independent, The Sunday Times, The Mail on Sunday, The Mail, Country Life, The Field, Horse & Hound, The Racing Post, Lotus, Smart Car, Knight Frank, Marconi, UNICEF, United Nations, The Countryside Agency, BBC, Carlton, Qipco, TRH Sheikh Hamad Al Thani, Princess of Jordan to name a few.
At the forefront of documentary photography, he has travelled the world over to document world events, including Bangladesh – where he documented the flesh trade and child prostitution for a forthcoming House of Commons exhibition, Gambia – where he documented self-sufficiency and health issues, Bosnia – where he documented the lives of gypsies and refugees and landmine victims, Afghanistan / Pakistan – where he documented the war and the effects on hospital refugees of September 11th and Zimbabwe – where he documented the lives of migrant workers – Anconcagua the highest mountain in the Andes were he accompanied an expedition scaling nearly 7000 meters.
Laurence's work has been shown at a number of prestigious exhibitions and events, as well as in the national press and TV. One of his photographs was featured in The Sunday Times Magazine best 100 pictures of 2004 & followed by the top 100 pictures of all time. He also won The National Council for Voluntary Organisations NCVO. Aside from his documentary work, he also undertakes a significant number of advertising and commercial commissions, including advertising shoots and event photography, both in the UK and around the world.
Well known for his outstanding photography, which in part displays his exceptional technical ability and photographic skill, as well as his passion for people and ability to be able to adjust his mannerism and compassion to be able to blend in to any situation without being intrusive.
Laurence provides photographic services for all new media assignments to any specification and now specialising in studio product and portrait photography from his purpose built studio.